Sod
Papys




Offline



Joined: 26 Sep 2009
Posts: 474


Localisation: Leernes
Posted: Sun 17 Jan - 01:14 (2010)

 

   Post subject: The revenge of ELITE (must see!)

---

Un nouveau match contre ELITE a été joué en 4v4
La composition de notre team étais : Umiral, Asmodai, Soulripper et moi même

Début de match sur leur map : Wasteland, les yuD en attaque gagne par 12-3.
Pour la partie défense, forfait 12-0 pour les yuD grace à Kévin qui utilisait du semtex

Bilan de wasteland : 24-3

Suite du match sur terminal, début en attaque toujours, match assez serré jusqu'a un forfait pour cause de cruchot qui lançait des paralysante
12-0 donc, le match s'arette ici, victoire d'office pour you're under destruction avec un score de 36-3

Merci et gg à tous les participants et continuez comme ça
_________________
La vie, c'est comme le sexe, parfois c'est dur.
Skalthum
Papys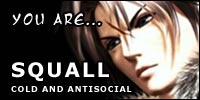 Offline



Joined: 26 Sep 2009
Posts: 368


Localisation: Mons
Posted: Sun 17 Jan - 18:52 (2010)

 

   Post subject: The revenge of ELITE (must see!)

---

Owi gg :p
_________________
Qu'ils me haïssent, pourvu qu'ils me craignent...
C'est depuis qu'on a plus droit au boogie boogie avant la prière du soir que je crois plus !